TEAMS by AVQuest provides a wide range of Booking, Validation, Payment, Compliance, Competitor Analytics & Reputation Management solutions for hotels, serviced apartments and hostels to automate, simplify, streamline and securely handle all your bookings and payment processing needs.

This is achieved through a bespoke combination of Property Management System (PMS), Channel Managers, instant Credit Card processing, Payment Processing and Pre-Authorisation, Future Competitor rates and availability Analytics and Reputation Managment tools.
PCI Compliance
Keep customer card data fully protected in accordance with PCI DSS Compliance.
Validate Bookings
Validation & pre-authorisation of credit cards to reduce risks of fraud & no-shows
Fraud Control
Anti card-fraud tools available and support for fighting charge backs
Payment Gateway
Automated and secure payment services which reduce operational costs
Card Payments
Automatically accept card payments and pre-authorisation using our flexible and secure services in accordance with your business rules. All bank payments are deposited directly into your account.

Our card payment services simplifies card payment processing to allow you to accept card payments at once so that payments can be banked directly into your bank account. Unlike other providers, we do not charge you based on a percentage of the amount transacted. Instead we only charge a fixed rate per transaction.
We currently support all major card types as well as some localised payment methods as well.
Booking Validation
Automatically validates card details. Informs the guest and reservations department if the card details are invalid and simplifies time-consuming operational processes to streamline your hostel, serviced apartment or hotel booking system and make your business more efficient.
When your booking system receives bookings through a channel manager, it is common that these card details are not checked.
Our system will validate and process credit cards so that you can accept card payments. If the card is not valid, we can automatically notify the booking channel of the invalid details as well as contact the customer to request new details.
Automated Collections
A safe and secure way to chase and collect money for failed/declined card payments from the customer.
Ever had that scenario where a booking has come in from a customer but the card payment declines and you have to now manually contact the customer and take payment manually over the phone or through other unsecured methods such as email?
Our automated Collections module helps you to collect outstanding payments from your customers without the need to manually chase up failed payments. The module automatically handles payment failure notifications and makes requests to your customer to complete payment through our secure payments page.
Full PCI Compliance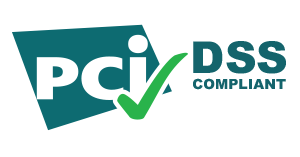 Our Payment Gateway is fully PCI DSS Compliant, which reduces your Serviced Apartment, Hostel or Hotel PCI Compliance requirements by up to 90%.
Accommodation, Serviced Apartment, Hostel and Hotel PCI Compliance is mandatory if you wish to take card payments online.
The complete requirements for PCI DSS can be difficult for most hotels and accommodation service providers, regardless of size. Most simply don't have the technology infrastructure, staff or ability to sustain some of the processes while still trying to operate a business. Our secure payment services system is fully PCI DSS compliant, which means the hard work is taken away from you, saving you time, money and ensuring you can focus on running your business. You card receive card payments and process credit cards.
Property Management Systems
Integrate & automatically update your Hotel PMS, saving time and streamlining your processes.
No more wasted time with repetitive data entry nor manual, error-prone processes to update your PMS and Channel Manager. The TEAMS by AVQuest system has integration capability with various popular Property Management Systems (PMSs) which will automatically post payment into the PMS.
We currently support various Serviced Apartment and Hotel PMS and Channel Manager systems, including, but not limited to: Protel, Semper, InnKey, Axisrooms & Gracesoft.
How we have helped our Clients - How we can help you!
" AVQuest TEAMS does what it's supposed to do. It's easy to implement, and once it's implemented, you can pretty much forget about it. On top of that, the team at AVQuest is always fast to respond to inquiries. "
Michael Huotari
Forenom - Short term and long term housing as well as corporate and project housing in Finland, Sweden, Estonia and Russia.
" TEAMS has been the preferred choice for Smart City from the outset. It provides an unrivaled platform for seamless connectivity and allocation when it comes to 3D payment processing. Prior to selecting TEAMS as our secure payment processing partner, our… "
Nassar Khalil
Smart City Apartments - offer luxurious and fully furnished accommodations for short or long stays in Central London
What makes our System special?
TEAMS by AVQuest is a versatile, flexible, modular, seamless and genuinely automatic combination of Hotel PMS, Property Management Systems Hotel PCI Compliance, Hotel Channel Manager and robust market-leading Hotel Payment Gateway plus e-marketing and Reputation Management system. It includes all the functionality you would require or required modules can be easily plugged into your current systems. The result is a streamlined electronic process that requires minimal user intervention. Being fully automated, it reduces human error and lengthy PDQ payment processing. The system automatically emails payment receipts once funds are guaranteed to be banked into the hoteliers bank account.
The system is cloud-based and allows you to operate from anywhere where internet access is available, and includes security measures to protect your data.
Property Management System (PMS), Channel Manager, Payment Gateway & Secure Payment Services plus Marketing Reputation Manager. Streamline your payments process & increase productivity with a complete end-to-end solution or plug-in modules.!
Automated Payment Processing
Safe & Secure Payment Services
Branded Payment Receipts Emailed
Hotel PCI Compliance
Hotel Channel Manager Support
Automated Collections Procedure
E-Marketing & Reputation Management
Payment Gateway Integration
Hotel Payment Fraud Control & Pre-authorisation
No Installation Required
Cost Effective Property Management System
Booking Channel Notification of failed payments
Partnering and integrating with specialist & regional payment processors and hotel systems, we provide your business with a simple, bespoke solution.